~ 5 min read
Open Science Symposium Utrecht – Starting off with the Natural Sciences
ByStefan GaillardOrcID & Max Bautista PerpinyaOrcID
On February 6, the Open Science Community Utrecht (OSCU) organized a symposium on Open Science at the Faculty of Science of Utrecht University. Max Bautista Perpinyà, student member of OSCU, visited this symposium to get an impression of the latest developments in Open Science for the natural sciences. Together with OSCU resident science journalist Stefan Gaillard he wrote an impression of the event. [This article appeared first on the OSCU website]
---
The first-ever symposium on Open Science at the Faculty of Science of Utrecht University achieved what these symposiums are for. They set the mood for new ways of doing science, and build community by providing not just an ethos, but also very specific tools for researchers of different domains.
As Open Science symposia go, they tend to be filled by an optimistic crowd, mostly researchers sharing their knowledge and teaching others how to share theirs. It was therefore refreshing to see not only researchers, but other important stakeholders of science. Library staff and faculty administrators are crucial in the process of making Open Science a reality, and their presence was much appreciated.
As Open Science symposia go, they tend to be filled by an optimistic crowd.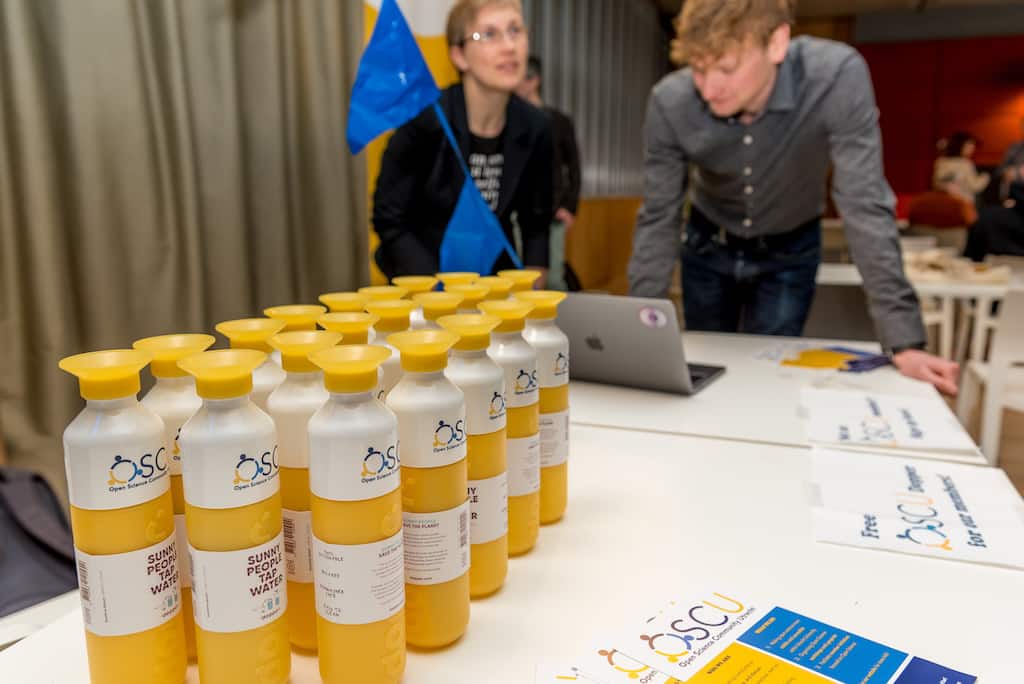 From the Faculty, Dean Isabel Arends encouraged the community to keep pushing forward the ideals of openness, and made the commitment of doing what is in the administration's power to 'facilitate' them. And while ideals are inspiring and necessary, this symposium was overall informative and offered a variety of tools for us researchers to use.
The keynote address was by Erik van Sebille, oceanographer and chair of the 'University and Society' study group of the 2020-2024 UU Strategic Plan. Van Sebille showed his efforts concerning making the 'workflow of scientific knowledge more open'. In the field of computational physics, GitHub is an extremely useful tool to work with the global research community. For example, his team's code Parcels analyses the movement of particles (like the 'plastic soup') throughout the oceans, and is openly accessible (anyone can contribute by reporting bugs, improving it, using it…).
After the plastic soup in our oceans, physicist Sanli Faez provided the audience with another recipe. This time it was the ingredients for a healthy and tasty open community. With 'the need of belonging' as a principle of Open Science, Faez suggested that in order to move from a egocentric to a networked structure of science, we could look up to other successful communities, like Mozilla (check their extensive list of resources), and the Global Village Construction Set, with their grand vision of reconstructing civilisation with open source industrial machinery. In thinking about the recurring debates on recognition and reward in the new Open Science era, Faez recommended the work of second-wave feminist Jo Freeman in 'The tyranny of Structurelessnes', which gives specific suggestions for how necesary it is to establish a structure within a community, ensuring a fair and democratic allocation of responsability, power, and yes: credit. An important aspect in scientific practice, and which Open Science aims, first of all – to have conversations explicitly and transparently.
While in the computational world and physics departments sharing code is a well-established tradition, in the field of structural biology things look slightly different. Tzviya Zeev-Ben-Mordehai is working in a very competitive field and acknowledges that the fear of getting "scooped" prevents scientists from sharing their advances in the long process of decoding proteins' molecular structures. In this field of biology, non-fair play seems to have itself a long tradition. Mordehai cited the widely-known case of Francis Crick and James Watson, who in the early 1950s got (somehow) hold of Rosalind Franklin's 'photo 51', which helped them decisively in deciphering DNA's structure in 1953. However, not all is bad news in the world of proteins and genes. Since early 1971 the WorldWide Protein Data Bank (wwPDB) has hosted the results of scientists throughout the globe working on establishing the 3D structures of proteins and nucleic acids. Moreover, Mordehai says, the wwPDB is curated, which ensures quality information. Important also is the fact that it is a requirement for the majority of journals that scientists first deposit their results in the database before heading for the press, which ensures proper recognition and open accessibility to the information.
Then, it was the turn of PhD student in molecular plant physiology Laura Dijkhuizen, who shared the progress of making their ongoing research more open. For their bioinformatic study of plant meta-genomics, Dijkhuizen uses tools such as e-labjournal, protocol.io and GitHub to make code openly available, but also to help them in project management tasks.


In short, the Open Science Symposium at the Faculty of Science at Utrecht University was a strong kick-off to the series of symposia that the Open Science Community Utrecht (OSCU) will be hosting this year. The organisation, location and speakers were all excellent – a promising indication of how the next six symposia might look like. Hopefully, OSCU can find a way to bring something interesting for researchers from all disciplines, while at the same time preventing too much overlap between the symposia. Regardless, bottom-up Open Science seems to have made a large breakthrough at Utrecht University.
---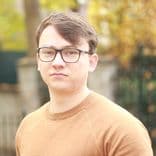 Stefan Gaillard
Co-founder, Editor, Special Issue Editor-in-Chief
Stefan Gaillard specializes in failure, uncertainty, and erroneous claims – both in science and society. He is one of the co-founders of the Journal of Trial and Error and currently works on the special issue on scientific failure in the health domain.